Using Insurance to Pay for Acupuncture
Demystifying Insurance
All your questions… answered!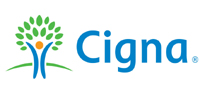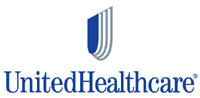 Navigating through any insurance system can be difficult and challenging. We've been accepting insurance since 2000 and can help you make your way through all the lingo.
Here's some of the most asked questions:
---
Do you accept my insurance?
Yes, we are in network with Cigna and United Healthcare. We also take other insurance plans like Aetna, IATSE and Harrington Health to name a few but only if you have out of network acupuncture benefits on your plan. We do not take Blue Cross, Blue Shield or ASHP, but we can give you an invoice to submit to Blue Cross and Blue Shield for reimbursement. As for ASHP, we are not in their network, please refer to the website for a list of practitioners that participate.
---
What does in or out of network mean?
That pertains to whether we participate (or not) with that particular insurance company. That being said, just because we are not in network doesn't mean reimbursements are lower or your co-pay would be higher. In fact, we are out of network with Aetna and those patients have no co-pay at all. Each insurance goes on a case by case basis.
---
I have United Healthcare, what's my co-pay?
Within each insurance company there are numerous plans and they differ from state to state. We would have to check on your particular plan with your ID number and birthdate, like I said plans differ wildly, one members co-pay could be $20 while another's is $45. Email Christina@berkeley-acupuncture.com with the information mentioned above and we can find out. Keep in mind, the only insurance companies that we can check on is United Healthcare, Cigna and Aetna. Any others, you would have to furnish your benefits to us.
---
What do I say when I call my insurance? What do I ask them?
You'll need to find out if you have a deductible or not, if you've met that then what is your co-pay for acupuncture visits and how many visits are you able to receive per year. It's helpful to give them our tax ID number which will can ensure you are getting the right information. That is #810753218.
---
What is a deductible?
With all PPO plans, a patient needs to pay a certain amount before your insurance company will pay for anything, it's an effort to keep premiums down. Some deductibles are zero, while others can be $5000. Keep in mind, your acupuncture visits are billed and go towards building that deductible.
---
Why did I have to pay on my first visit when I have insurance, when do I get my money back?
If we weren't aware of your insurance benefits when you arrived for your first visit, we will likely ask you to pay until we can get that confirmed with our virtual office. However, if that brings a hardship in any way we can arrange something different. Our billing department bills most visits within 24 hours, as soon as we get reimbursement we will refund your credit card the amount minus the co-pay. All that being said, you can email Christina@berkeley-acupuncture.com within 48 hours or more before your visit so she can confirm your benefits.
---
I have Blue Cross/Blue Shield & my plan has out of network for acupuncture benefits,
how does that work?
Great question, with Blue Cross and Blue Shield we ask the patient pay us at the time of service. Our billing department can give you exactly when you need to submit and get reimbursement from them.
---
I have ASHP insurance, do you take that?
Unfortunately no.
---
I have Kaiser and I have acupuncture on my plan, do you take that?
We are not in the Kaiser network, but if you have the supplemental plan called Harrington Health/Health Plan Services that pay directly and are not forwarded to ASHP. Then yes, we accept that.
---