Fertility Boosting Foods!
At Tao to Wellness we've mastered the science behind baby making through acupuncture, Chinese herbal medicine and nutritional support. Foods have properties just like herbal medicine.  When a patient eats certain foods at certain times of their cycle, there is an impact… sometimes positive and sometimes negative.  Since we want to give patients the best case scenario when they are under our care, we compiled a list of what foods support the two main phases of the cycle.  Below you'll find foods broken down into Follicular, which is from the end of the period until ovulation, this is a building phase for the lining and the nourishing phase of Yin.  And Luteal, which is from ovulation until the period happens.  The temperature warms, there can be a possibility of implantation and this is a time of Yang.  An * is a food that is extremely strong and highly recommended for this time of the cycle.
FOLLICULAR phase of your cycle: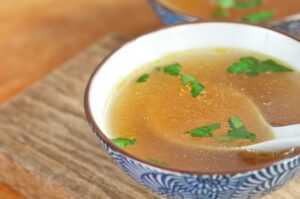 Fruits
Apples, Apricots, Banana, Blueberry, Fig, Grape, Mango, Pear, Pineapple, Pomegranate, Watercress
Vegetables
Asparagus, Beets, Dandelion, Kelp, Leafy greens*- including kale, spinach (best with a splash of citrus), Lemon, Microalgae, Millet, Mulberry, Nettle*, Parsley, Pea, Seaweed, Spinach, String Bean, Sweet potato
Grains
Barley, Millet, Sweet rice
Meats:
Beef*, Bone Marrow- Bone Broth*, Cheese, Duck, Liver, Oxtail*, Pork, Sardines
Other:
Black sesame*, Honey, Royal Jelly*
LUTEAL phase of your cycle: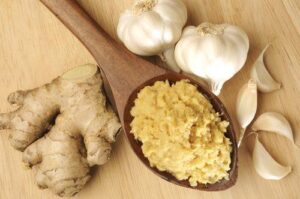 Fruits
Citrus
Vegetables
Cabbage, Kale, Onion, Leek, Chive, Parsnip, Parsley, Mustard Greens, Winter Squash
Grains
Lentils, Quinoa
Meats
Anchovy, Lamb, Trout, Salmon (check with Seafoodwatch.org for sources)
Nuts
Chestnut, Pecan, Pistachio
Spices
Aniseed, Basil, Caraway, Cardamom, Cinnamon, Clove, Cumin, Dill Seed, Fennel Seed, Garlic, Ginger*, Nutmeg, Rosemary, Sage, Savory, Star Anise, Thyme
To enjoy ANYTIME throughout your cycle!
Avocado, Pineapple, Beans (Aduki, Black, Kidney), Cashews, Cherry, Dates, Eggs* and Walnuts
Keep in mind
Organic when possible
Fruits and veggies that are in season
In Health,
Christina Martin, L.Ac.
Tao to Wellness Acupuncture
Berkeley, California
510.883.0383