Acupuncture for Athletes
* We also now offer services in New York City and Long Island for professional athletes on the East coast!
You want results. You want to thrive in your athletic achievements. You want to be the best. With the addition of Chinese Medicine to your regimen, we can help bring you to the top of your game.
Being a professional athlete takes commitment, strength and intense physical training. Experts recommend working out a particular muscle group no more than twice a week without adequate rest. Without proper recovery time, this may result in strain, dehydration or muscle tears, leading to severe pain or injury. However, for the professional athlete, rest during the season is a luxury that isn't always an option.
From the moment we stop growing, our body begins deteriorating. Its common sense that overuse of ANY body part will cause deterioration to happen at a faster rate. By using the theories of Traditional Chinese Medicine, we can actually help hinder that process. We use this medicine to fine-tune the body to precision, generating optimal physical performance.
In addition to the physical issues that professional athletes face, we have found that it is just as important, if not more important, to address the internal organs and spirit. Where other tried and true therapies address the physical body only, the beauty of Chinese medicine is that we can access both the outer and inner bodies, resulting in endless benefits.
According to Chinese medicine philosophy, the outer body (muscle, nerves, tendons, ligaments, bone) is connected to the inner body (all organ systems like Lungs, Liver, Heart, etc and the emotions) through internal pathways. For example, the lateral epicondyle is connected to the Large Intestine pathway. Working with the pathway and organ will alleviate the pain in the epicondyle area. Additionally, it will address digestive issues and allow the athlete to let go of any unnecessary emotions: stress, anxiety or worry that may be stored in the body.
This ancient medicine can provide you with unique tools to excel in your game. Benefits that occur on this deeper level are more restful sleep, more energy, and sharper focus. Traditional Chinese Medicine also boosts the immune system, improves digestion, and enhances muscle and joint hydration. This gives true meaning to working with the body from the inside out.
There are tons of research that can easily be found that supports the efficacy of acupuncture and how it supports and treats pain, internal issues like digestion, low energy, stress or anxiety. However, for athletes, you are a different breed and need a specialized treatment and treatment plan. You need an acupuncturist that understands what your body goes through on a micro and macro level. We have the experience and have worked with players from the Oakland Raiders and the Edmonton Oilers. We understand what it takes.
Instead of outlining some research studies that pertain to lay people, here's a fascinating article from a few years back about East coast acupuncturist, Lisa Ripi. Ripi works with 5 NFL teams on the East coast. Practically every day, she flies to a new city and clocks in at about 96 hours per week. Come Fridays, the players fight over her for treatments because they can see the difference the acupuncture makes for their weekend game.
"As Pittsburgh linebacker James Farrior said, "I'm not the same if I don't have it. It's like getting the game plan. You can't go into the week without either one."Players require individualized treatment. Steelers linebacker James Harrison takes more than 300 needles, and Giants defensive end Osi Umenyiora begs for fewer than 40. Jets cornerback Darrelle Revis hates needles and grips the table as if under attack."
I can assure you won't be getting 300 needles at Tao to Wellness, or even 40 for that matter, but we are thorough and will certainly go the distance to help you be the best you can be for the upcoming game.
"She spends roughly 12 hours each Thursday treating at least 10 players at Farrior's house, where the Steelers hold their men's "spa night" featuring acupuncture. Ripi cooks dinner for them, and they play cards while they wait turns. She starts with nose tackle Casey Hampton at 3:30 p.m. and finishes with Harrison roughly 12 hours later."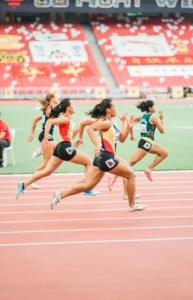 That's a long week and a long day, but you can tell she's in high demand, because this medicine works! Let's just say I hope she has an acupuncturist that works on her!
This is a spotlight on one woman, today almost every single professional team in the US has their own acupuncturists on staff. If that doesn't turn you into a believer, I'm not sure what will.
We will get the job done for you. We are available for house calls. We are discreet. Patient confidentiality is of the utmost importance to us. You are free to share your experience, but we will never share yours.
In summary, here are the most common things we treat in reference to athletes. If you are experiencing something out of the ordinary, please reach out to us to speak about your special situation.
Stress management
Muscle and joint pain
Bulged and herniated discs
Degenerative disc disease
Sprains
Strained muscles
Muscle spasms
Neurological pain
Post surgery rehabilitation
Early arthritis onset
Fatigue, low energy
Adrenal fatigue
Headaches and migraines
High blood pressure
High cholesterol
Recurring colds and flus
Prostate issues
Virility challenges
We offer:
Acupuncture
Acupuncture with Electro Stimulation
Chinese Herbal Medicine
Cupping
Moxibustion
Gua Sha
Lastly, some say acupuncture and Chinese medicine are like the fountain of youth and in some ways they are right! Science and research shows that acupuncture lengthens telomeres. What's a telomere? It's basically a cap on the end of your chromosome. Telomeres are designed to help protect the chromosome from deterioration, so as the telomere wears down, longevity and quality of life may be decreased. Acupuncture has been proven to assist (along with meditation, eating right, yoga, etc) with lengthening your telomeres.
In conclusion, our medicine can be a great adjunct to the game and to the longevity of your career by supporting your body through the physical demand you go through as an athlete. Hundreds of NFL players swear by this medicine, they can't all be wrong.